Advent Week 1
Week of Hope
In our first week of Advent, let's remember to be people filled with hope because we know that Christ is coming.
Day 1:
Set up and light the Advent wreath
December 3, 2023
The Advent wreath is a longstanding Catholic tradition originated by Christians during the Middle Ages. It is used as a spiritual preparation for the Lord's birth on Christmas. The wreath is usually made from evergreens, symbolizing the eternity of God, the immortality of the soul, and the everlasting life we find in Christ. We light four candles each Sunday of Advent, three purple candles, representing hope, peace, and love, as well as a pink candle representing joy. A white candle is also placed in the middle. Called the "Christ Candle", it represents the life of Christ. The color is for purity for Christ, who is sinless and our Savior.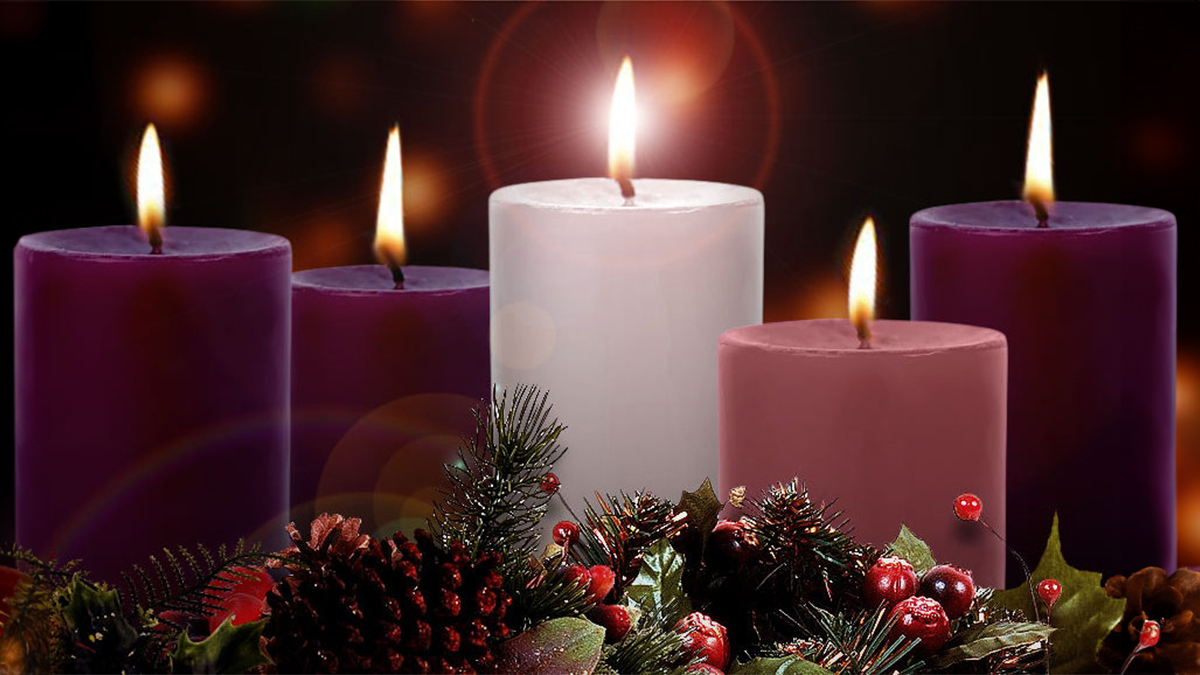 Action
Set up and light the advent wreath. Choose a designated spot in your home or visit your local church to see it illuminated each Sunday during Lent.
Day 2:
Decorate the tree as a family
December 4, 2023
The Christmas tree has been a traditional decorative staple ever since the 16th century. It is a symbol of the birth and resurrection of Jesus. It also represents the peace that Jesus brings as well as His everlasting nature.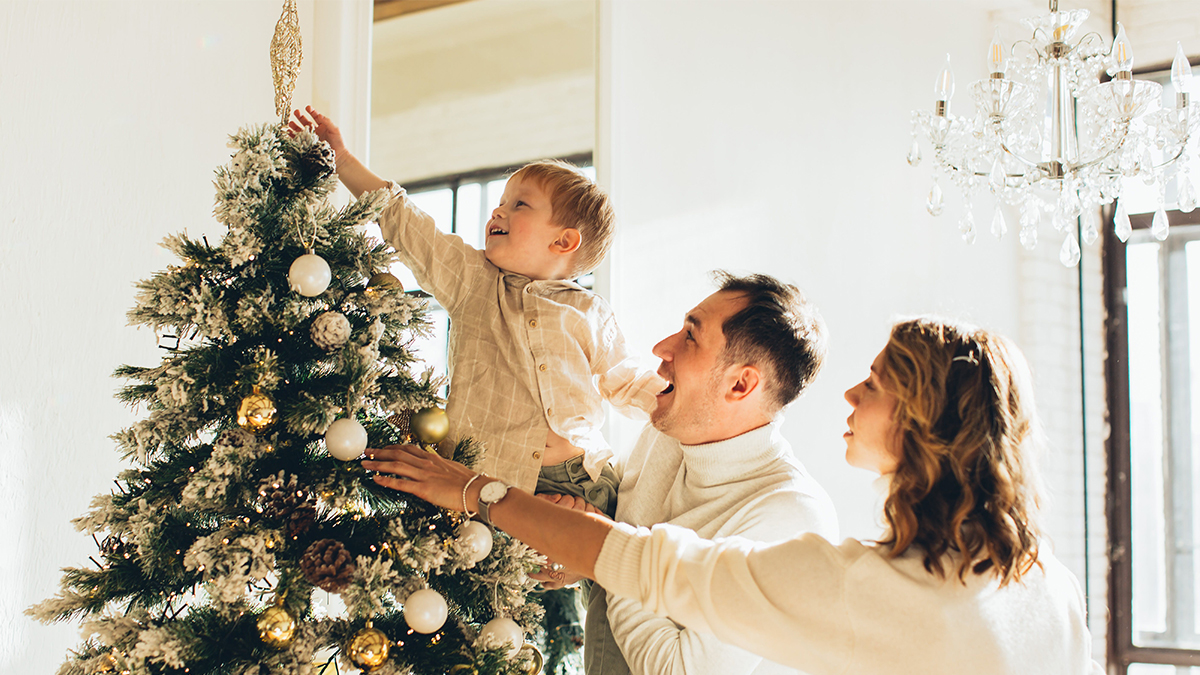 Action
As we begin the holy season of Advent and preparing our hearts for the birth of Jesus, prepare your home as well. Feel the spirit of the season and fill your home with God's love. Sometimes we are in a hurry to transition ourselves from one holiday to the next, but today, take the time to carefully construct your Christmas tree as a family. You may unpack it from storage or travel to purchase a live one. Either way, do it as a family. Set it up in a special area of your living space and decorate it with all of your favorite ornaments. Listen to Christmas music or reflect on past traditions as you create a new one together with your family this year.
Day 3:
Bake and decorate Christmas cookies
December 5, 2023
Nothing says or "smells" like the holidays quite like a batch of homemade cookies. Today, spoil yourself (or someone else) with a sweet treat. Let it remind you to celebrate the sweet birth of Jesus Christ.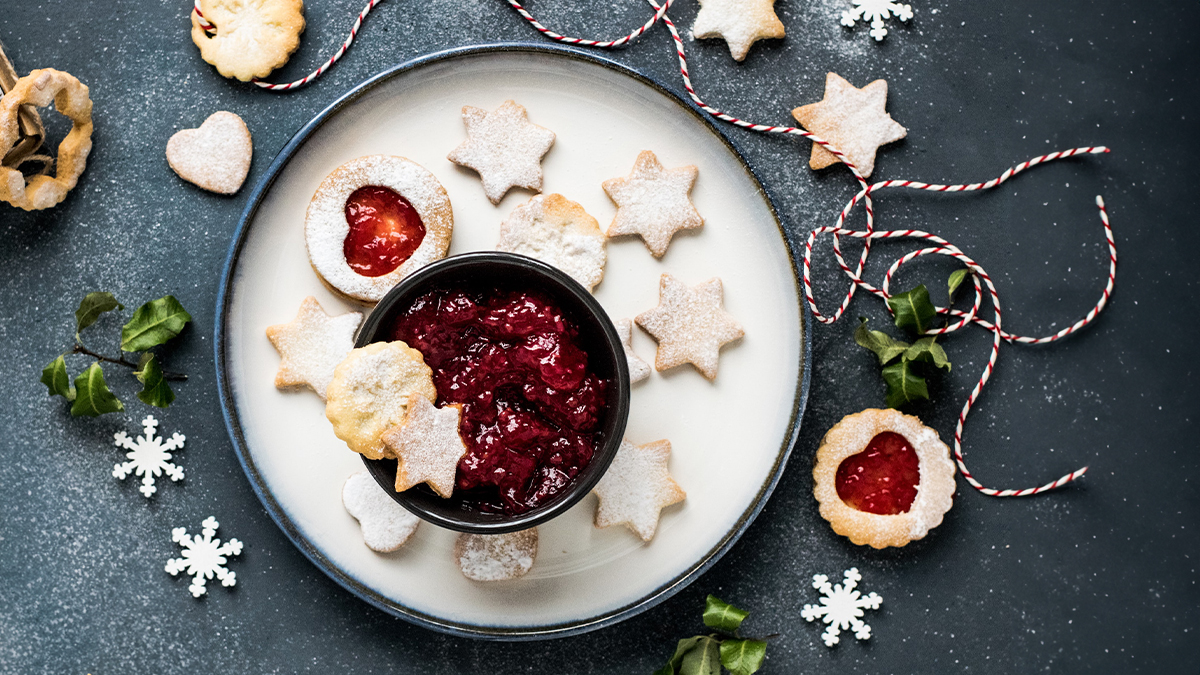 Action
Here are some tasty ideas that will have your tastebuds smiling. Bake them yourself or with someone you care for. Give them out as gifts to a family member or co-worker. https://www.delish.com/cooking/g1956/best-cookies/
Day 4:
Write and send letters to Santa Claus
December 6, 2023
Writing a long list to Santa Claus filled with all special requests and wants does sound very exciting this time of year. The anticipation a child gets as they await Christmas to see what Santa left under the tree is just wonderful. What if we can initiate a thrill in our children by having them list something they hope for besides a materialistic thing? Today we celebrate the feast of St. Nicholas. Noted for his generosity, St. Nicholas inspired the famous figure of Santa Claus.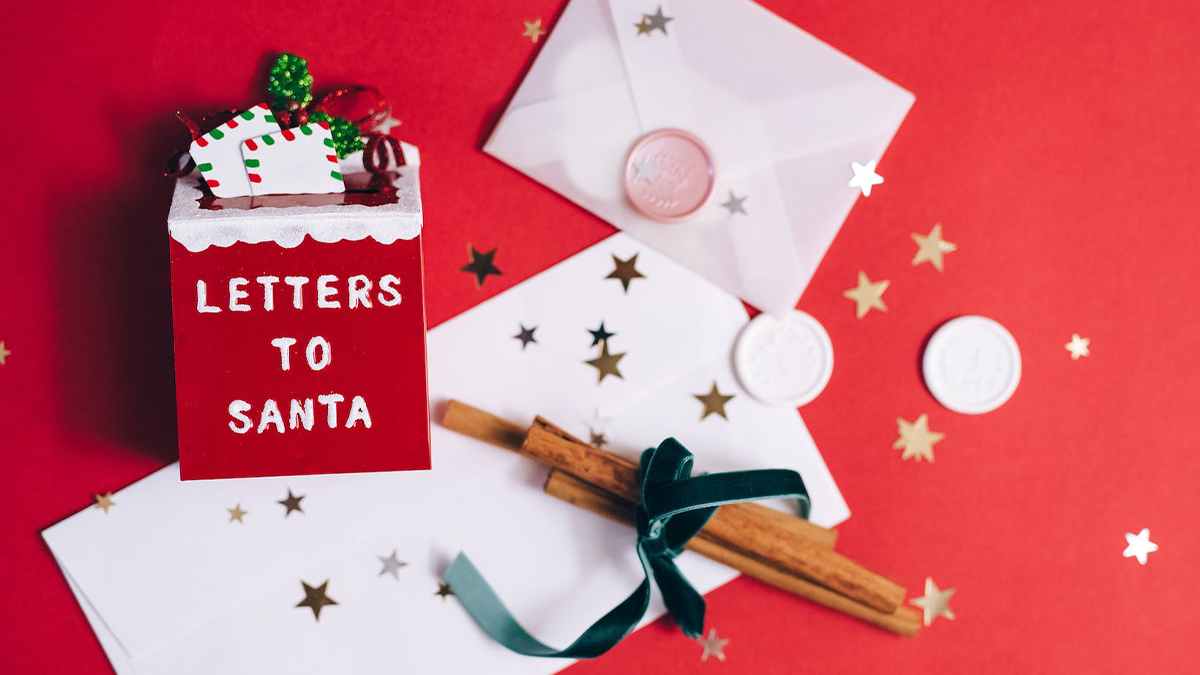 Action
This year in your letter to Santa, ask him for gifts that don't come in a box or in the form of a toy. Instead, talk to Santa and ask him for something special. Perhaps a special moment with your family, hope for someone lacking it this time of year, or maybe a wish for a peaceful tomorrow.
Day 5:
Watch a Family Christmas movie
December 7, 2023
Snuggling together on a cold night, snacking on something delicious, and watching a Christmas movie is just the best! Why not do it together as a family? This quality time indulging in a laugh or maybe a lesson of the holiday is just the thing.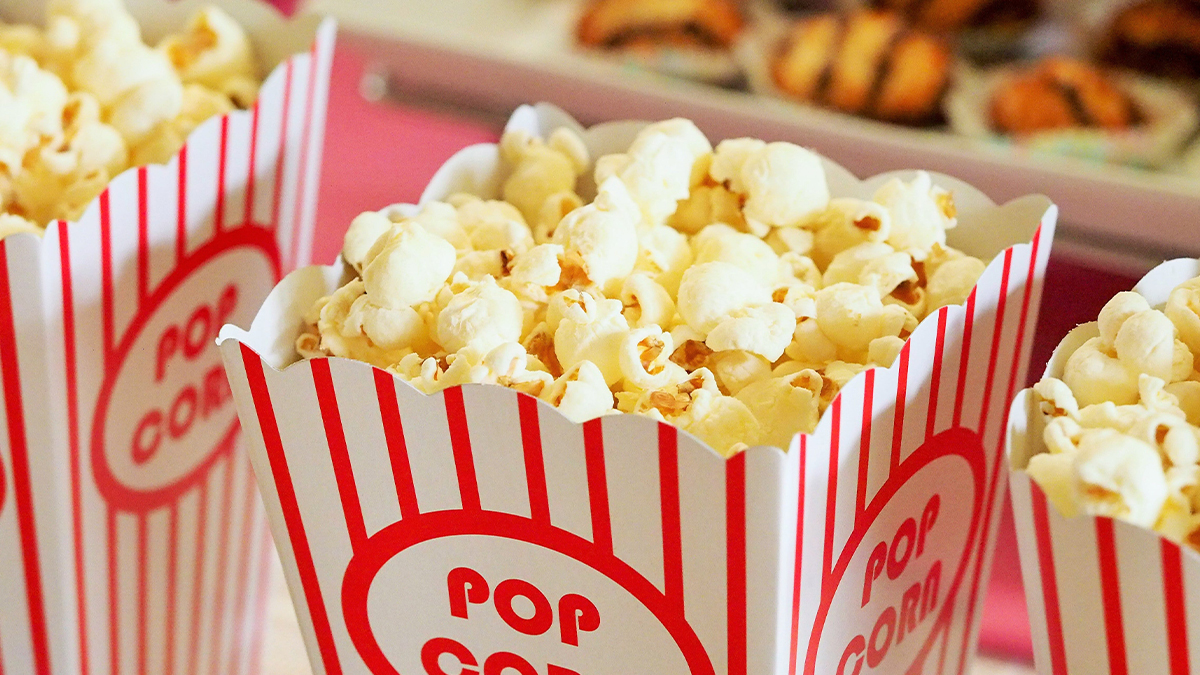 Action
Family Christmas movies are a great way to get into the holiday spirit and enjoy quality time with loved ones. Here are some of the best family Christmas movies: **Home Alone (1990)** - A hilarious and heartwarming film about a young boy who must protect his home from burglars when his family accidentally leaves him behind during Christmas vacation. **Elf (2003)** - Starring Will Ferrell as Buddy the Elf, this comedy tells the story of an elf who discovers he's actually a human and goes to New York City to find his real father. **The Polar Express (2004)** - An enchanting animated film that follows a young boy's magical journey to the North Pole aboard a mysterious train. **A Christmas Carol (Various Adaptations)** - The classic Charles Dickens story has been adapted into numerous family-friendly versions, including "The Muppet Christmas Carol" (1992) and "Disney's A Christmas Carol" (2009). **How the Grinch Stole Christmas (1966 and 2000)** - The original animated TV special and the live-action film starring Jim Carrey both offer a heartwarming message about the true meaning of Christmas. **The Santa Clause (1994)** - A comedy starring Tim Allen as a man who inadvertently becomes Santa Claus after an accident on Christmas Eve. **A Charlie Brown Christmas (1965)** - This beloved animated TV special features the Peanuts gang discovering the true spirit of Christmas. **National Lampoon's Christmas Vacation (1989)** - The Griswold family's chaotic and hilarious Christmas celebration is a holiday classic for older kids and teens. **The Nightmare Before Christmas (1993)** - Directed by Tim Burton, this unique film is a blend of Halloween and Christmas and is suitable for older kids and teens. **Arthur Christmas (2011)** - An animated adventure that reveals the high-tech operations at the North Pole and the efforts to ensure every child receives their Christmas presents. **The Grinch (2018)** - A modern animated adaptation of Dr. Seuss's classic story with a focus on the Grinch's heartwarming transformation. **Olaf's Frozen Adventure (2017)** - A short film featuring the characters from "Frozen" as they celebrate their first Christmas together. These movies offer a mix of comedy, heartwarming moments, and important messages about the spirit of Christmas, making them suitable for family viewing during the holiday season.
Day 6:
Immaculate Conception
December 8, 2023
Today we celebrate the Immaculate Conception. As Catholics, we believe that the Virgin Mary was free of original sin from the moment of conception.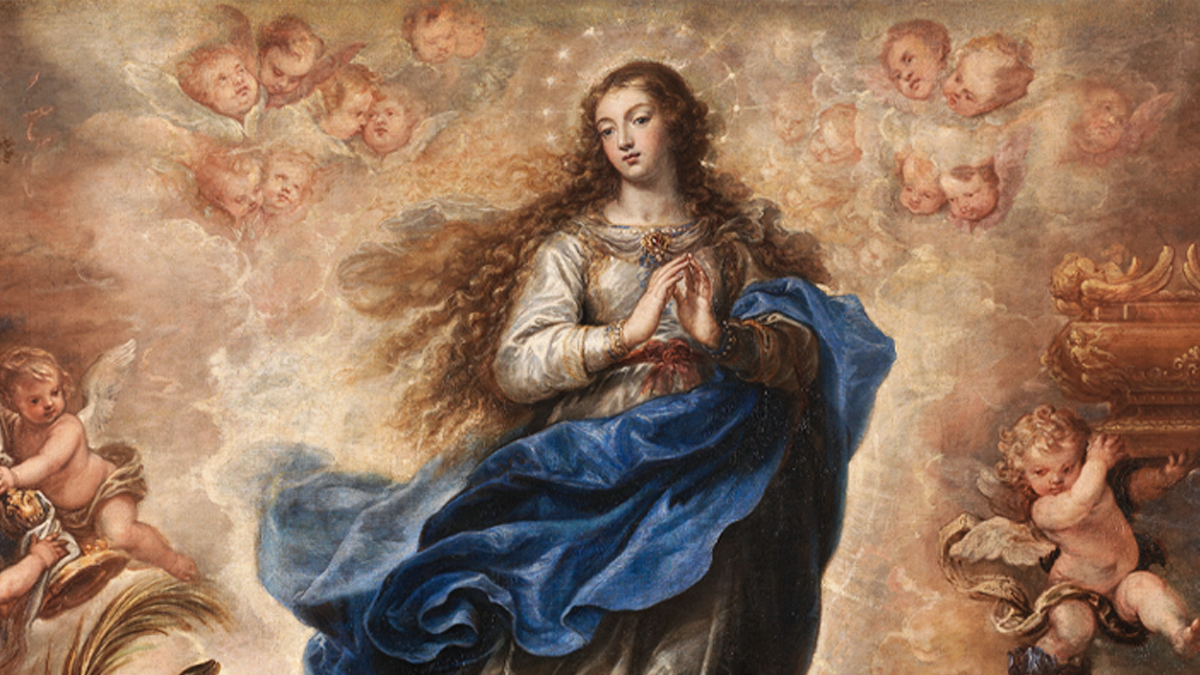 Action
Gather with your family to pray the rosary and attend Mass in dedication to Mary, our Blessed Mother.
Day 7:
Read a Christmas story as a family
December 9, 2023
After dinner this evening, take the time to sit with your family and read a Christmas story together. It may be a short picture book to share with the youngsters or maybe a Gospel passage about the birth of Christ. Either way, immerse yourself in the spirit of Christmas.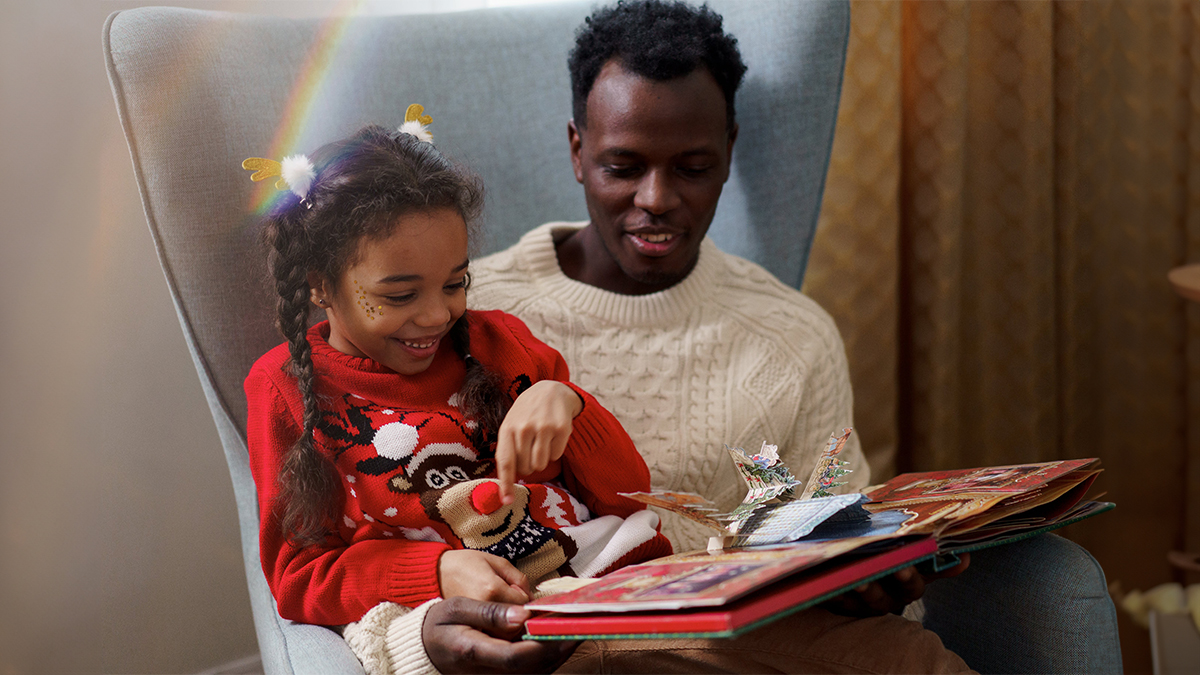 Action
Gather together before bed and read Christmas stories together. Here are some books and bible passages related to Christmas: Luke 1:30-31: Then the angel said to her, "Do not be afraid, Mary, for you have found favor with God. Behold, you will conceive in your womb and bear a son, and you shall name him Jesus. Matthew 2:1-2:1 When Jesus was born in Bethlehem of Judea, in the days of King Herod, behold, magi from the east arrived in Jerusalem, saying, "Where is the newborn king of the Jews? We saw his star at its rising and have come to do him homage." John 3:16: For God so loved the world that he gave his only Son, so that everyone who believes in him might not perish but might have eternal life A Christmas Carol By Charles Dickens The Nutcracker By E. T. A. Hoffmann The Night Before Christmas By Clement Clarke Moore A Charlie Brown Christmas By Charles M. Schulz How the Grinch Stole Christmas By Dr. Suess